About
General Education at the University of Maryland provides a shared experience for undergraduate students that reflects the mission, vision, and values of the university. While each student has an academic major, and each faculty member has a disciplinary specialty, all students and many faculty participate in General Education. It unites us as an intellectual and creative community and defines a University of Maryland education. Representing as much as one third of a student's curriculum, general education prepares students to think in new ways; to address urgent, complex problems in society; to engage deeply and authentically with academic disciplines that may be unfamiliar to them; and to learn more about themselves, and about others who are different from them. The program was designed and continues to evolve preparing students with intellectual dexterity and to take their place in the world.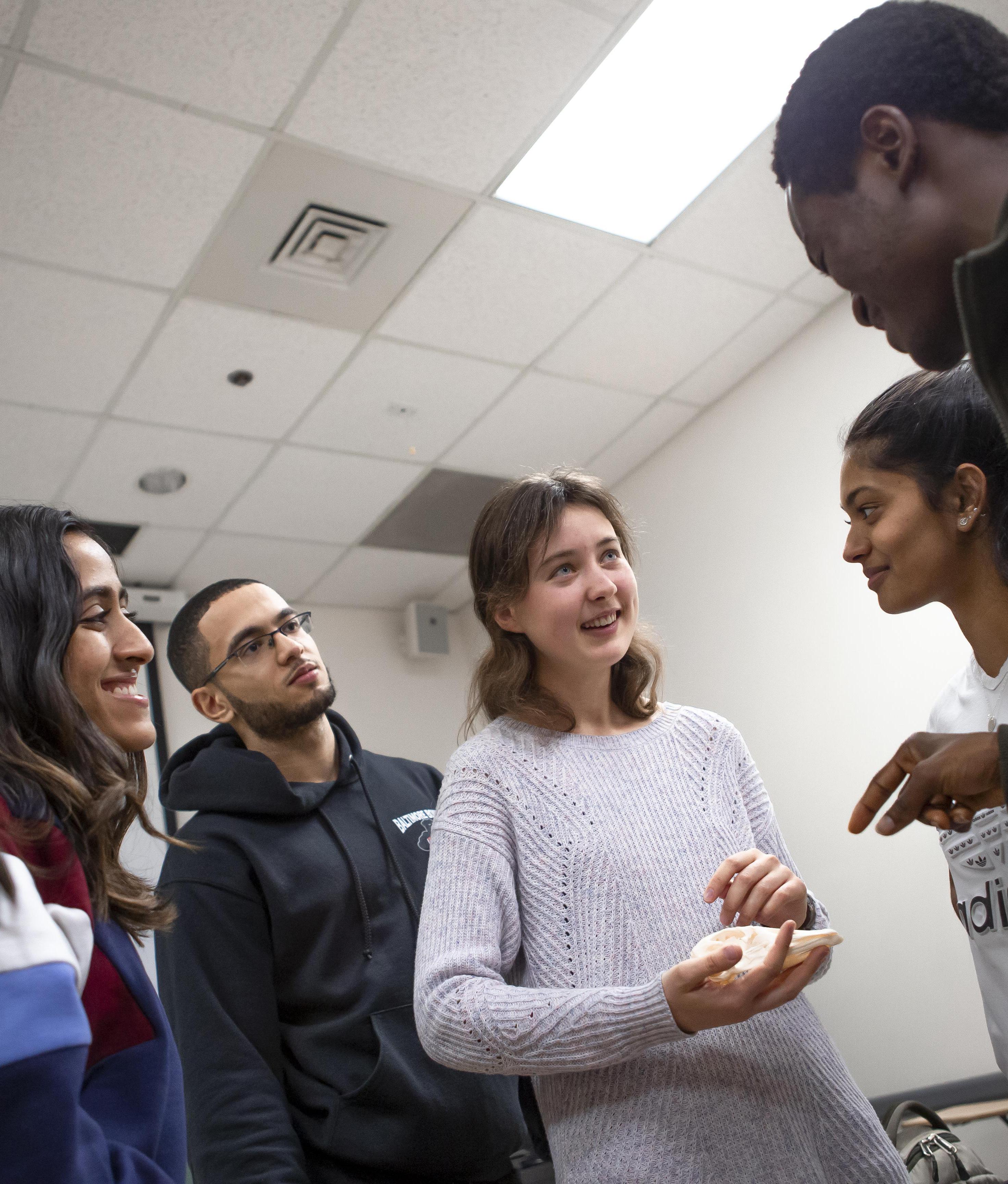 "If there is one theme underlying creative thinking and innovation, it's juxtaposition; making connections across previously large conceptual boundaries. Combining knowledge that seems unrelated is the path to breakthroughs.
The future needs smart people like you who know not just about calculus, but about the decipherment of Linear B, not just about Shakespeare, but about game theory, Not just about meteorology, but about meta-materials. We need not just domain experts, but creative thinkers with breadth as well."

Dave Baggett, message to incoming freshman
BA Linguistics and BS Computer Science, University of Maryland, 1992
Co-Creator of Crash Bandicoot and Founder & CEO Inky Technology Corporation
Gen Ed Goals
Through Gen Ed at UMD students will:
Develop the skills necessary to succeed in academic careers and in professional lives by establishing habits and understanding of clear writing, effective speaking and presentation, and critical and analytic reasoning.

Strengthen knowledge in major areas of study.

Broaden knowledge of civilizations past and present.

Establish the ability to thrive both intellectually and materially and to support themselves, their families, and their communities through a broad understanding of the world in which they live and work.

Define the ethical imperatives necessary to create a just society in their own communities and in the larger world.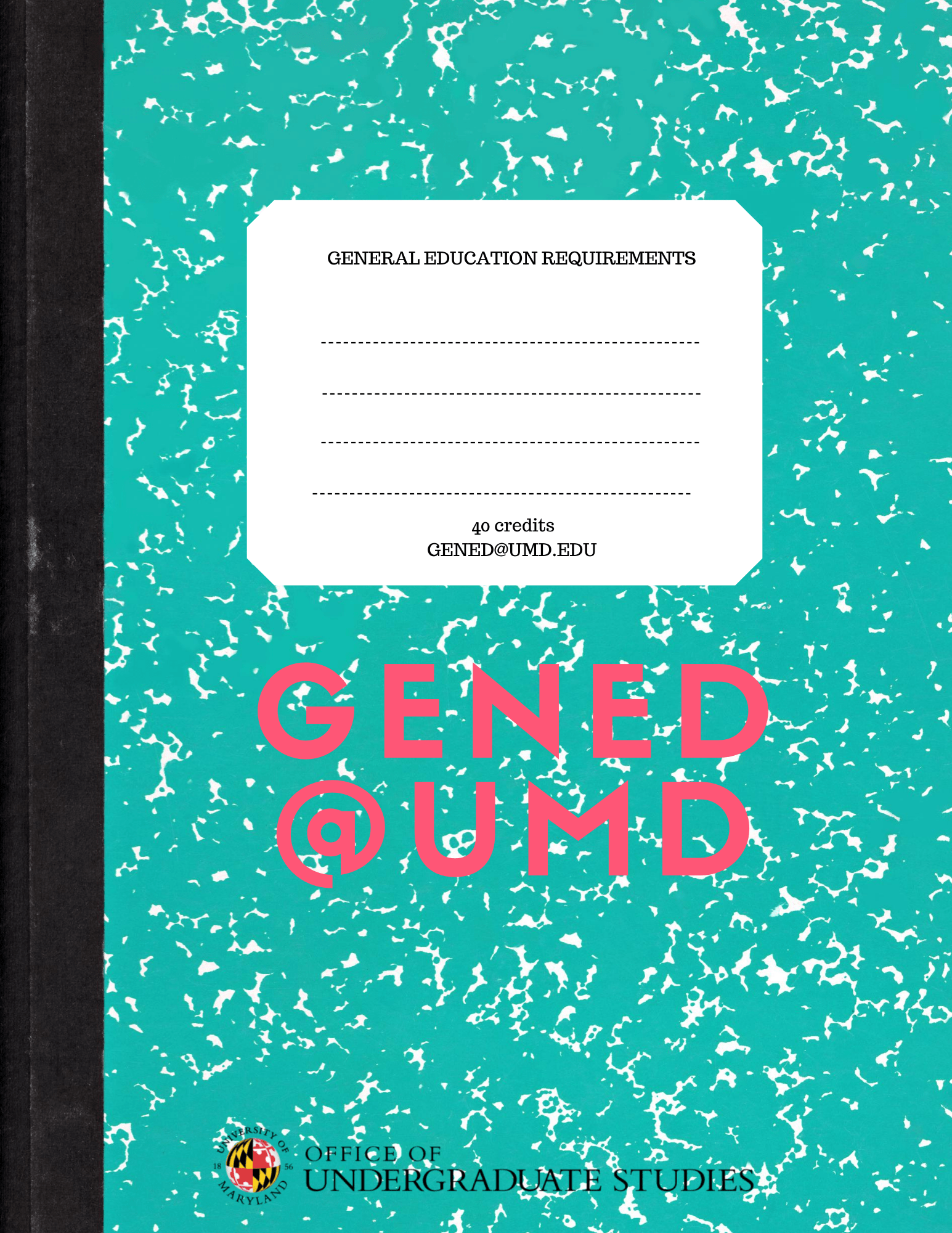 Students may download a folder to track progress.
Learning outcomes for Gen Ed courses align with the program goals
Gen Ed at UMD
Office of Undergraduate Studies oversees the implementation of the General Education Program. Courses are designed and offered In collaboration with all UMD colleges and schools where General Education Faculty Boards serve to review and select courses for the program. Continued assessment ensures the program remains vibrant and current. The UMD Senate with faculty, staff and student representatives has broad oversight and supervision of the General Educational program. The Dean for Undergraduate Studies provides a yearly update to the Senate Education Affairs committee that reviews and make recommendations to the Senate and the Dean for Undergraduate Studies concerning the General Education program, its requirements and its vision, especially with regard to evaluating trends, reviewing learning outcomes, and maintaining the balance of courses in the General Education categories.